The most critical step in the hiring process is reference checking. This is important not only in hiring employees but especially in hiring consultants. Not everyone has the expertise they claim.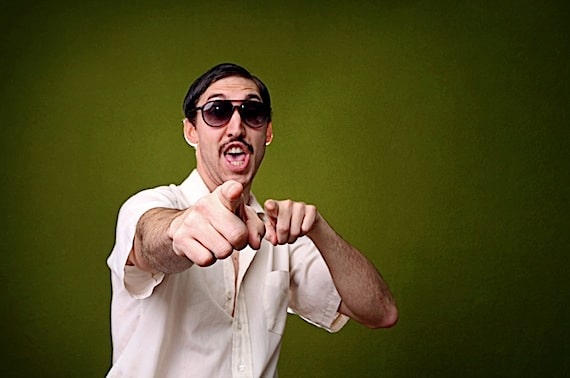 Photo courtesy of ©iStockphoto.com/RyanJLane
For example, I am increasingly being pitched by so-called "social media" experts. A very few are bona fide experts. Some are traditional media people, who are repacking the same old advice using the new buzz words. More than a few are unemployed marketing people who discovered Twitter last month.In fact, I checked out one yesterday who had no blog and only a few hundred Twitter followers. There's no crime in that, of course. Unless you are billing yourself as a "social media expert." Then it's just ludicrous.
How do you tell the difference? Here are my three rules:
Make sure their claims are backed up by their numbers.
Make sure they have been where you want to go.
Make sure they know how to replicate their success.
You wouldn't want to attempt to climb Mount Everest, get half way up the mountain, and then discover that this is your guide's first climb. Neither do you want to follow the advice of someone who is (as they say in Texas) "all hat and no cattle." Reading a few books and articles on social media is not the same as building a successful social media platform.
Rather than walking you through some negative examples, let me give you some positive ones. I faithfully read the blogs of Seth Godin, Chris Brogan, and Tim Ferriss. I would be happy to take advice from any of them on building blog traffic.
Why? Look at the numbers from Compete.com (Disclaimer: this tool is not 100% accurate, but it is close enough for double-checking someone's claims):

They all have significantly more traffic than I do. Therefore, when they speak, I listen.
Or take Twitter. I get pitched several times a day from people who want to teach me, "how to dramatically grow your follower count on Twitter." This claim to expertise is easy to check as well. In fact, if the so-called expert doesn't have more traffic than I do, I ignore them. On the other hand, Guy has over 144,000 followers, Chris has more than 83,000 and Tim has more than 50,000.
Again, I would be happy to take advice from them because they have built large followings—without the benefit of traditional media platforms (e.g., a television show, movie career, etc.). Unfortunately, most of the people who are out there touting themselves as social media experts aren't. It's up to you to know the difference. That's why I start with the numbers.
Question: Who are the experts you've found and listen to? I would love to expand my roster of mentors.