3 Reasons We Should Jump Outside Our Comfort Zones
Most of us have heard about the very first marathon. After the Athenians defeated Persian invaders at the battle of Marathon in 490 B.C., a messenger ran twenty-six miles to share the exciting news. At least, that's how the popular version of the story goes. But in The Road to Sparta, Dean Karnazes tells the real story. And, surprisingly, it's even more compelling.
The runner, whose name was Pheidippides, actually ran more than 150 miles all the way from Athens to Sparta—and then back again. And he did that before the battle. Karnazes says the same runner might have run the final stretch after the victory at Marathon for a grand total of more than 325 miles!
If that sounds farfetched, Karnazes tells the story of a British air force commander named John Foden. In 1982 Foden led a small group who ran the distance from Athens to Sparta in under thirty-five hours. A year later Foden cofounded a 153-mile race retracing his steps. It's called the Spartathalon, and Karnazes ran it himself in 2014.
As an ultramarathoner, Karnazes had already chalked up major feats, including fifty marathons in fifty states on fifty consecutive days; running 350 miles in three days—without stopping or sleep; finishing the Badwater Ultramarathon multiple times; even running a marathon at the South Pole.
But the Spartathalon held mammoth challenges of its own, including Karnazes' determination to run the distance with only the foods Pheidippides would have eaten: olives, figs, and cured meats. Why would a person willingly go through something like that?
The upside of discomfort
I first read about Karnazes several years ago in an article in Wired, and I've followed his career ever since. I was so inspired by that first article, I bought his book, Ultramarathon Man, and devoured it. I then made a commitment to run my first ever half marathon. I've run several since.
It's never easy, but Karnazes says that's good. In an interview with Outside, Karnazes makes an important point that many of us have forgotten:
Western culture has things a little backwards right now. We think that if we had every comfort available to us, we'd be happy. We equate comfort with happiness. And now we're so comfortable we're miserable. There's no struggle in our lives. No sense of adventure. We get in a car, we get in an elevator, it all comes easy. What I've found is that I'm never more alive than when I'm pushing and I'm in pain, and I'm struggling for high achievement, and in that struggle I think there's a magic.
That observation doesn't just apply to running. That applies to all of life, especially the goals we set. Personal engagement, happiness, and satisfaction come when we're making progress toward significant goals. I'm talking about the kind of achievements that push us outside our Comfort Zone.
That's why Karnazes made the Spartathlon even harder than it needed to be. He knew he could tackle the race. He'd already run longer distances. But running the race with the same limitations Pheidippides was under made his experience even richer.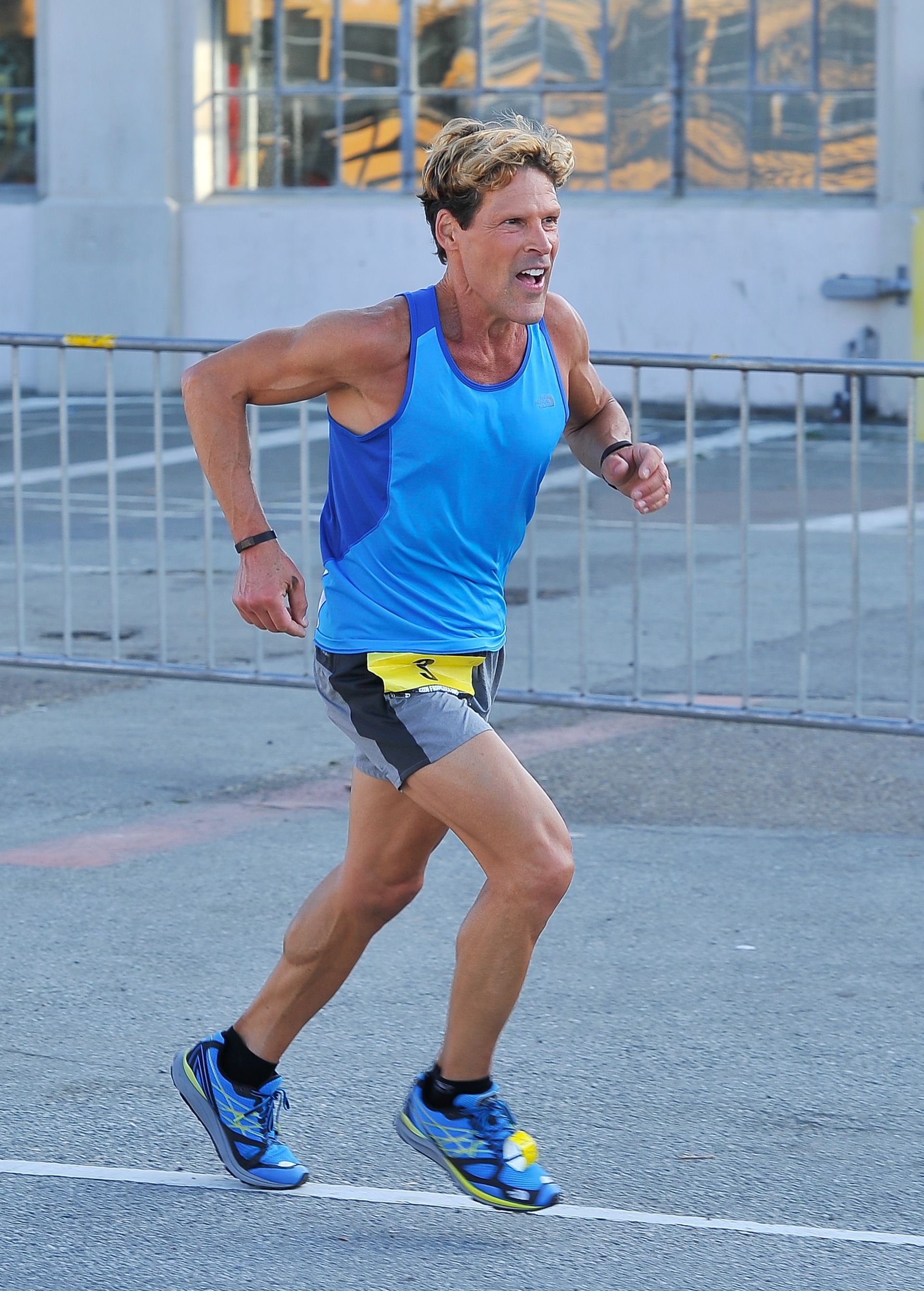 3 reasons to embrace discomfort
I've never run the kind of distances Karnazes regularly runs, but I have achieved daunting goals. I've started businesses, written books, surpassed revenue targets, and lots more. I'm sure you have too. Maybe you created a new product, salvaged a damaged relationship, got into top physical shape, or grew a sales channel by double digits.
Given the difficulties and our inherent fear of failure, we might resist setting daunting goals—even if we've got some big wins under our belts already. I get it. But there are at least three reasons we should all embrace discomfort when it comes to setting goals for our lives.
First, comfort is overrated. It doesn't lead to happiness. It makes us lazy—and forgetful. It often leads to self-absorption, boredom, and discontent.
Second, discomfort is a catalyst for growth. It makes us yearn for something more. It forces us to change, stretch, and adapt.
Third, discomfort is a sign of progress. You've heard the expression, "no pain, no gain." It's true! When you push yourself to grow, you will experience discomfort, but it will be worth it. I like what St. Ignatius said in his letter to his friend Polycarp: "Where the labour is great, the gain is all the more."
Don't shrink from discomfort. Instead, let it guide you toward accomplishment.
Dean Karnazes continues to do that. Despite his impressive string of accomplishments, he keeps pushing himself further. In 2016 he ran the Silk Road Ultramarathon. The course covers 326 miles through the deserts and mountains of Uzbekistan, Kyrgyzstan, and Kazakhstan. And he ran it in just eleven days.
Whatever challenges we accept, the bottom line is this: You can be comfortable and stagnate, or you can stretch yourself and grow. You may think that comfort leads to happiness. It doesn't. Happiness comes from personal growth and feeling as if you're making progress on worthwhile goals.