I started Twittering on April 5, 2008. What started out as a 30-day experiment, has now turned into part of my daily life. I have written about 12 Reasons to Start Twittering. I even created A Beginner's Guide to Twitter.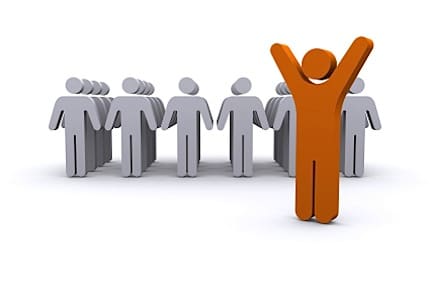 So far, I have more than 1,600 people following me, but I only follow about 180. (Some people, for reasons I can't fathom, think that they must follow everyone who follows them. I do well to keep up with the people I am following.)I won't reiterate all the reasons I continue to use Twitter, but suffice it to say, it makes it easier to stay connected to the people I love, enjoy, and learn from. As such, I thought I would share a list of just some of the people I am following and who they are. Consider this a sort of Twitter "Shout Out."

A Few of the Twitters I Follow
Username
Description
Family
@GailHyatt
My wife and best friend, Gail
@MegHMiller
My oldest daughter, Megan, who is the development director for a private school
@MindySpradlin
My second oldest daughter, Mindy, who is married with two beautiful daughters of her own
@MadelineHyatt
My fourth oldest daughter, Madeline, who is in college and working for The Revolve Tour
@MarissaHyatt
My fifth and youngest daughter, Marissa, who graduated from high school a year early and is also working for The Revolve Tour
Friends
@DearKaren
My fellow downtown Franklin resident, Karen Anderson
@Maurilio
The president of The A Group, Maurilio Amorim, who is also really funny
@PWilson
The pastor of Cross Point Church in Nashville
@RealChrisElrod
A fellow downtown Franklin resident, Chris Elrod, is a realtor and the wife of Randy Elrod
@Recreate
A fellow downtown resident and Renaissance Man, Randy Elrod, is involved in lot of creative and stimulating projects
@SpenceSmith
The local artist representative for Compassion International, Spence Smith, is also a triathlete
@SteveTN
Insurance agency automation consultant, Steve Anderson, is also a fellow downtown resident of Franklin
Authors, Speakers, Singers, and Actors
@AllisonAllen
Actress, Allison Allen, who performs at many of our Women of Faith Conference events
@ColleenCoble
Thomas Nelson fiction author, Colleen Coble, who wrote Anathema among others
@DonMillerIs
Thomas Nelson non-fiction author, Donald Miller, who wrote Blue Like Jazz among others
@FlowerDust
New Zondervan non-fiction author, Anne Jackson, who wrote Mad Church Disease
@MaryGraham
The head of Thomas Nelson's Live Events group, Mary Graham, is also the emcee of the Women of Faith events
@MaxLucado
Thomas Nelson author, Max Lucado, who has written more books than most people have read, including Cast of Characters, his most recent
@NatalieGrant
Recording artist, Natalie Grant, who performs for us at both Revolve and Women of Faith
@PatsyClairmont
Women of Faith speaker, Patsy Clairmont, and also a Thomas Nelson author of numerous books, including I Second That Emotion
@RachelHauck
Thomas Nelson fiction author, Rachel Hauck, who wrote Love Starts with Elle among others
@SheilaWalsh
Women of Faith speaker, Sheila Walsh, and also a Thomas Nelson author of numerous books, including Get Off Your Knees and Pray
Agents and Other Publishing Industry Professionals
@ChipMacGregor
Christian Literary Agent, Chip MacGregor
@DebChristian
Deb is the wife of Christian Literary agent, Rick Christian
@LawrenceWilson
Editorial director at Wesleyan Publishing House, Larry Wilson
@TerryWhalin
Agent, editor, and author, Terry Whalin
@TheRobertD
Andy Andrew's business manager and a very humorous Twitterer
@ThomRainer
President and CEO of Lifeway, Thom Rainer, is also a prolific author
@Totai
Chief technologist for ECPA
In addition, numerous of our Thomas Nelson employees also Twitter, including @AmyChandy, @Brynormous, @ErikaGreene, @HRDAdams, @JimThomason, @JoelJMiller, @KLOlund, @LaraDulaney, @LNobles, @LoriRobertson, @MattBaugher, @MollyThornberg, @PFNikolai, @RElliott9, @RichardMuske, @Rick_Proctor, @SDWint, @TamiHeim, @THarris0343, and @Wayne_Hastings.
Question: Who are you following on Twitter that you find interesting?