4 Elements of a Crystal-Clear Vision that Compels Action
To lead others, you need a compelling vision. But lofty words are not enough. A vision statement must draw a crystal-clear picture of the future that guides action.
In 2000, I took over Nelson Books, a major division of Thomas Nelson. I quickly discovered that it was the least profitable of the fourteen units in the company. We desperately needed a turnaround. Yet I knew that starting with tactical discussions about budgets and schedules would only keep us mired in place. People first needed to see what was possible.
In the words of Antoine de Saint-Exupéry, "If you want to build a ship, don't drum up the men to gather wood, divide the work and give orders. Instead, teach them to yearn for the vast and endless sea." Vision begins with the heart.
But it cannot end there. To be actionable, a vision must also be concrete. People must have a clear picture of the destination before they can move toward it. The secret is to provide enough detail to make the vision appear before their eyes, but not so specific that it becomes a tactical plan.
To create that kind of vision, I took a weeklong retreat and returned to Nelson Books with a statement that was ambitious, inspiring, and well beyond the Comfort Zone of the entire team. It also contained 10 specific descriptions of what success would look like. People were excited and ready to move forward.
And we did! Over the next six years, ours was consistently the fastest-growing, most profitable division at Thomas Nelson. That's the power of a concrete vision.
I'm not talking here about slogans. For senior leaders, an effective statement of vision should be in narrative form and may run three or four pages in length. A condensed version is helpful for employees, volunteers, and other stakeholders.
Concrete vision rests on four key propositions. Here are the brush strokes that will paint a clear picture for any team, along with brief examples of how we've applied them at Michael Hyatt & Company.
1. A statement of culture
A statement of culture answers the question "Who are we?" This helps team members see themselves, one another, and the organization's values in living color.
At Michael Hyatt & Company, we are a leadership development company. Our work environment is aligned with our core values, which guide us in recruiting people who are highly talented, self-confident, and possess impeccable character. Our team members are positive, highly motivated, and eager to serve others.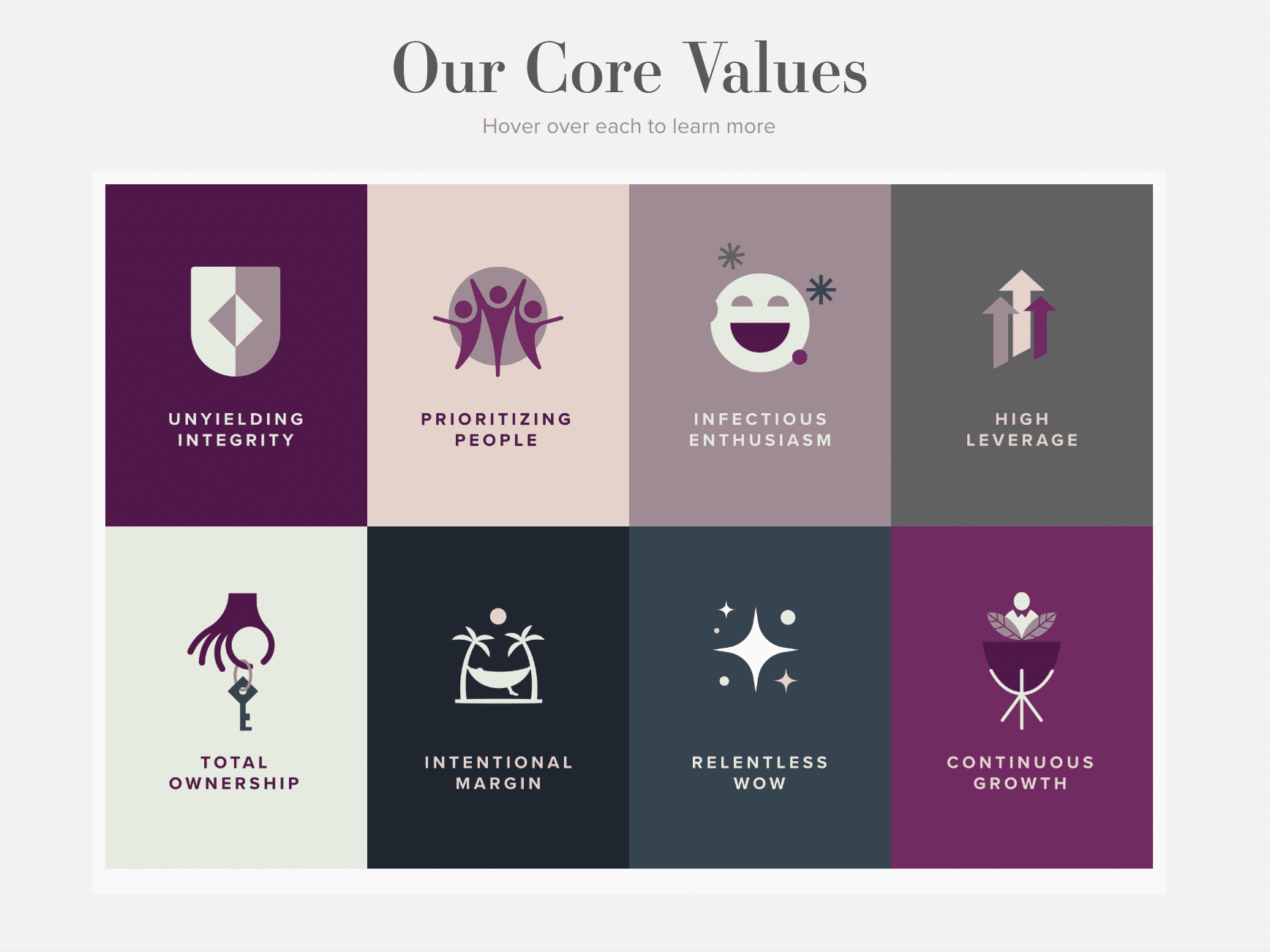 Our team members understand our core ideology, work collaboratively, and understand how their unique abilities contribute to our success. The description of identity casts a vision for what you are trying to build and who will have a part in doing it.
2. A description of product
Next, team members must have a clear idea of what products the organization creates or what services it offers. This answers the question "What do we do?" For example, we are a leadership development company, so all of our products and services help leaders develop clarity, confidence, and tools.
Here are a couple other examples:
We are a relief and development organization. We provide effective education, funding, and training.
We are a software company. We create innovative digital solutions.
We are a construction company. We build exceptional custom homes.
Again, the full statement will be longer and contain more specific detail, but this gives a snapshot of the idea.
3. A concept of the market
Third, a concrete vision statement will answer the question "What is our market?" Of all the potential clients or customers in the world, which ones are we trying to reach? What characterizes these constituents, and how will we deliver products to them?
Michael Hyatt & Company is a leadership development company that provides clarity, confidence, and tools to overwhelmed high achievers. That's a precise description of the people we serve. These leaders are already accomplishing a great deal but feel overwhelmed by the demands and opportunities of professional, personal, and family life.
4. A desired impact
Finally, a concrete vision will describe the intended impact or outcome of the team's effort. This answers the question "So what?" If we are successful in our work, what will be the result?
Our team helps overwhelmed high achievers get the clarity, confidence, and tools they need to win at work, succeed at life, and lead with confidence. Because of our efforts, leaders will be more productive, healthier, and have greater influence.
Vision, by definition, is an unseen future reality. A great leader makes that vision come alive for others so they are not only inspired but also directed to act. Make your vision concrete, specific, and inviting, and others will join you in making it a reality.