Continuing in my series of "20 Leadership Questions," we come to the fifth question that Michael Smith asked when he interviewed me. This is one is related to the previous question about creativity.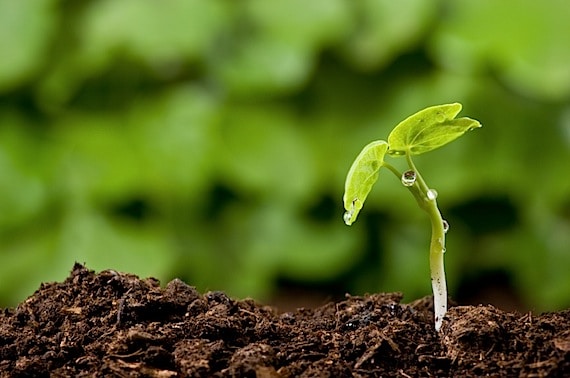 Photo courtesy of ©iStockphoto.com/Zemdega
Michael asked,
Where do the great ideas come from in your organization?"
The short answer is anywhere. They can come from:
Outside the organization. For example, Jon Dale, one of my Twitter followers and a graduate of Seth Godin's alternative MBA program, suggested that we start building communities around specific author and genre brands. He began consulting with us, and, in the last year, we have launched Amish Living and MaxLucado Community, two very successful social media sites.
People in administrative roles. Joyce Dean-Wolfe, administrative assistant to one of our live event executives, came up with the idea of our All Access event for group leaders. It has proven to be a game-changer. We paid for 2,000 group leaders to come to Dallas to preview our Women of Faith conferences this year. It was expensive and risky. But it resulted in a huge increase in ticket sales for this year. It is proving to be one of the most profitable ideas we have seen in years.
People in middle management. Mike Mitchell, VP of Customer Service, and Joel Beasley, VP of Distribution, developed an "EZ Returns" program. This makes it easier for our customers to coordinate their product returns with us and to do it all online. Gabe Wicks, our VP of Design and MultiMedia, is another example. In the midst of the Great Recession, he suggested that we change our dress code to allow for jeans every day. This was a big morale booster at a time when, frankly, we needed it.
Even from senior management. In 2004, when I was a group vice president over several publishing divisions, I suggested to Allen Arnold, one of our marketing VPs, that we start a dedicated fiction division. He rose to the challenge and quadrupled our fiction revenue in just five years. Last year Thomas Nelson was the #1 Christian fiction publisher in our industry.
To cultivate the very best ideas, I need to do the following:
Retain a beginner's mind. Experience can be helpful, but it can also be the enemy of innovation. You know you are on dangerous ground when you catch yourself saying, "We tried something similar to that one time, and it didn't work." There are scores of reasons why it may not have worked that had nothing to do with the idea itself. Maybe it was poorly executed. Perhaps the timing was bad. Regardless, to find great ideas, you sometimes must start at the beginning and set aside your presuppositions.
Be attentive to what you are hearing. Sometimes we miss great ideas because we aren't paying attention. We subconsciously think that our ideas are best and don't listen as we should. We have to start with the assumption that "the many are smarter than the few" (to steal the subtitle of James Surowiecki's The Wisdom of Crowds). If we will do this—and ask lots of questions—we will find a goldmine of ideas, buried in the experiences and aspirations of our colleagues.
Don't worry about who gets the credit. I think it was Zig Ziglar who once said, "There is no limit to what we can do if we don't worry about who gets the credit." This is so true. As a leader, you have to place a premium on great ideas and keep everyone's ego—including your own—in check. The important thing is the idea. If you implement the right ideas, everyone will benefit.
Great ideas are your most important asset. To capture them, you must be intentional and create a culture where the idea-generators—your people—are valued and encouraged to think about how you can do things better.
Question: Where do the great ideas in your organization come from?