As a leader, you will often have to make tough decisions. This is one of the biggest challenges of leadership. Some can handle it; others can't. Regardless, it will define your leadership. You will be judged by others largely on the basis of how well you do under pressure.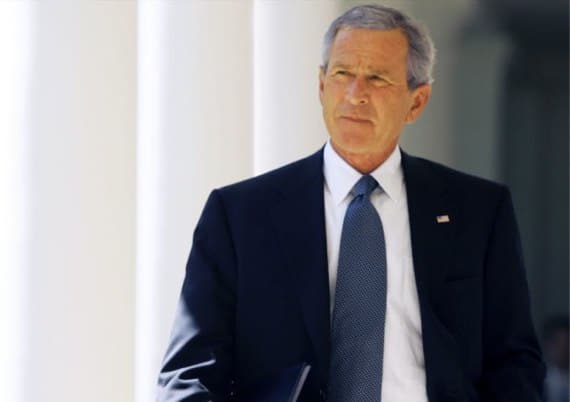 This morning, I watched Matt Lauer's interview with former President George W. Bush about his new book, Decision Points. I missed the interview when it aired on Tuesday night, so I was grateful to find a copy online. Despite the fact that the show didn't do well in the ratings, it is chock-full of leadership lessons, both positive and negative. As a leader, it is worth taking the time to watch the whole thing.
Whether you loved or hated President Bush, he faced a series of challenges unlike any president in recent history: the terrorist attacks on 9/11; two foreign wars, one in Afghanistan and one in Iraq; hurricane Katrina, and an economic meltdown. In the book, he discusses all of these under the rubric of "decision points."
While I haven't yet read the book, I gleaned several important lessons about leadership and decision-making from the interview:
You will make mistakes—it's inevitable. President Bush made several of them. I was struck by how freely he admitted to these. He also didn't try to minimize them. To think that you are going to lead without making mistakes results in procrastination—something no leader can afford, especially in a crisis. This simply comes with the territory.
You must surround yourself with trusted advisors. You can't research every aspect of important decisions yourself. At some point you have to depend on the expertise of others. Ultimately, your leadership will stand or fall based on the quality of the advice you receive. Bush made some great decisions here and some unfortunate ones.
You must make decisions with the information available. For leaders, the point of absolute certainty never comes. You will inevitably have to make the call based on the information you have. While you may be unsure, you must act. Pundits may criticize you later, but they have the benefit of hindsight. Leaders don't have this luxury and must do the best they can with what they have available.
You must take personal responsibility for the outcomes. If you make a mistake, you must own it—even if your advisors gave you bad information. And even if you were acting with the most noble of intentions. If you make a good decision leading to a good outcome, you must give your advisors and others the credit. If you make a bad decision leading to a bad outcome, you alone must take the blame.
You must ignore public opinion when it gets in the way of principle. President Bush had an approval rating above 90% following 9/11. It had plummeted to 30% by the time he left office. In the interview with Matt Lauer, I was struck by how many times he said he didn't care. Chasing popularity, he noted, is like chasing a vapor. It is here today and gone tomorrow. Instead, you have to make decisions based on principle and let the chips fall where they may.
I can't wait to read President Bush's book. In fact, I am hoping to do so this week while I am on vacation. I think biographies are one of the absolute best ways to study leadership.
Question: What leadership lessons did you take away from either the video interview or the book itself? (Please avoid political commentary, as I have tried to do in the post. Whether you agreed or disagreed with President Bush is beside the point.) You can leave a comment by
clicking here
.