Several months ago, Gail and I were sitting in the den after a quiet dinner. I had been traveling extensively, and this was the first evening I had been home in days. I said to her, "I don't know what it is, but I feel really discouraged."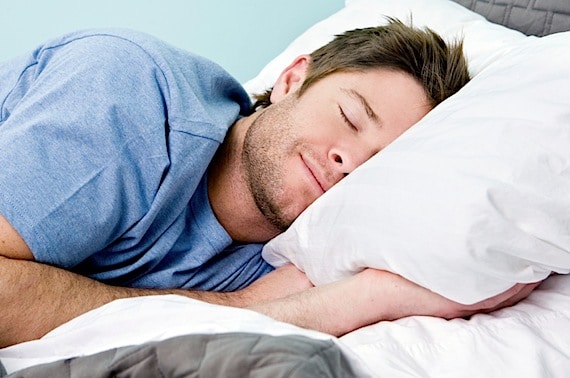 Photo courtesy of ©iStockphoto.com/sswartz
We talked about several possible causes. Nothing seemed that significant. Finally, in a moment of typical insight, she said, "Do you think you are discouraged or just tired?"
After thinking about it a moment, I replied, "Yes, I think that's exactly it. I am just tired."
It's easy to confuse the two. The symptoms are similar. It reminded me again of something my parents used to tell me when I was in college: "You can't burn the candle at both ends."
By that, they meant that you can't get up early and stay up late. You might be able to get away with it occasionally, but eventually you burn out—just like a candle would eventually do if you could light it at both ends.
The psalmist said,
It is useless for you to work so hard
from early morning until late at night,
anxiously working for food to eat;
for God gives rest to his loved ones." (Psalm 127:2 NLT)
Once again, I was reminded that I have to actively manage my energy level. If I don't take care of myself, I'm not going to be much use to anyone else.
Of all the things that affect my energy and productivity, nothing is more important than getting a good night's sleep. Exercise, diet, and mental focus are all important, but they can't make up for a lack of rest.
Here's how I make sure I get a good night's sleep:
Avoid caffeinated drinks in the evening. When I was younger, I could drink coffee after dinner. No more. I cannot drink caffeine after 4:00 p.m.
Eliminate all negative input. I am a worrier by nature. If I watch or talk about anything negative after about 6:00 p.m., I will stew on it all night.
Go to bed on time. This is huge. I have to be strict with myself. For me, this means no later than 10:00 p.m., unless it's a weekend.
Make sure the room is dark. We have blinds on the windows that cut out 95 percent of the outside light.
Keep the temperature cool. In the winter, we keep it at about 68°. In the summer, about 70°. I sleep more soundly if the room is cool enough to require a blanket.
Listen to relaxing music. This doesn't work for everyone, but I listen to the same exact music every night. It's become an audio queue that says to my subconscious mind and body, "It's time to go to sleep now."
Run a fan. The "white noise" mutes outside noise and puts me to sleep. When I am on the road, I loop "Ambient White Noise for Sleep," which I downloaded from iTunes.
It is surprising how much more productive I am when I have had a full night's sleep. Problems that seemed insurmountable at the end of the previous day are manageable with a full charge on my biological battery.
Questions: How important is sleep for you? What do you do to insure adequate rest?