What Leaders Can Learn from the Bard's Plays and Career
In deference to easily scandalized students, Cambridge University has begun adding trigger warnings to English classes that teach some of Shakespeare's plays. That's a shame if it deters participation. Students—and the rest of us—could all benefit from what the Bard can teach us about personal growth.
Declan Fitzsimons, Adjunct Professor of Organizational Behavior at INSEAD business school, points to Shakespeare's plays as a source for insight about self-development. Whereas most characters of the time plod through their plots with little sense of development, Shakespeare's creations are different. His characters "develop rather than unfold," as Yale professor Harold Bloom says.
Hamlet, Macbeth, and others are all capable of surprising themselves. They express self-doubt, question their own motives, and make conscious decisions. In a monologue, or by conversing with others, they come to self-realization and change their minds and directions. And we the audience are lucky enough to observe the entire process. "Shakespeare shows us … what that development sounds like, looks like, and feels like," says Fitzsimons.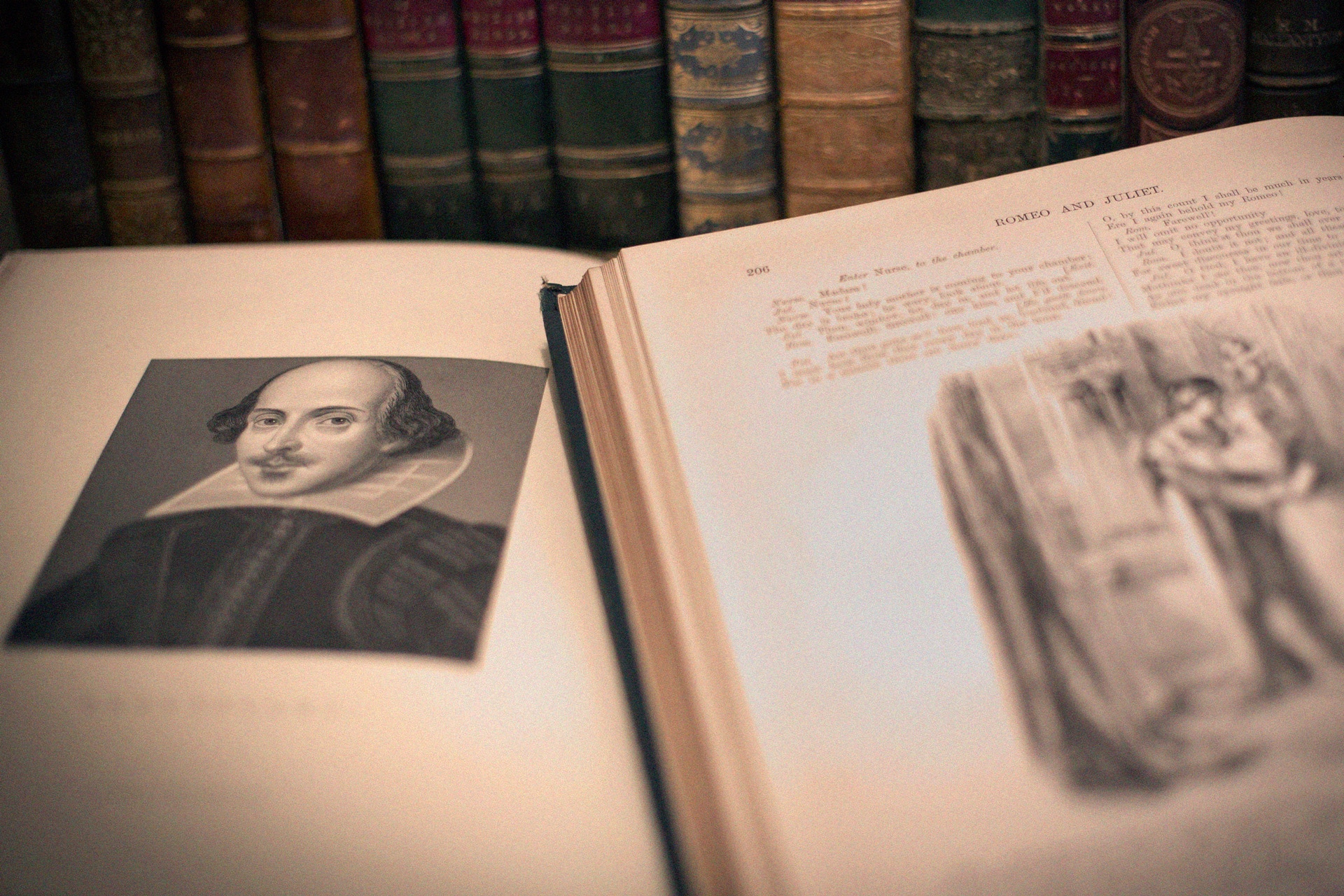 Much of the growth Shakespeare's work inspires lies in this discovery: at any given moment we don't know the whole story. So we must be open to new information about ourselves or the world. (That's the danger in potentially deterring such discovery with trigger warnings. The more insulated we are the less likely we are to grow.)
But the Bard can take us even further. It's more than his plays that teach us about personal growth. Shakespeare's own career as a poet and playwright instructs us as well, particularly by showing us a primary driver of personal growth: our peers.
Scholars have long noticed changes in Shakespeare's catalog over his creative years. He developed his talent in the open, on the stage for all to see. That provides a window into how he grew as a writer. Details on Shakespeare's life are notoriously scanty. "He is at once the best known and least known of figures," says Bill Bryson. But it's clear he received a solid education and was busy writing plays in London by the early 1590s.
In these early years, Shakespeare's work was heavily imitative. In his book Shakespeare in Company, Oxford professor Bart van Es traces the influences and sources he relied upon. Shakespeare's work was still wildly inventive, but it was because he was able to draw on a rich and varied body of work outside his own for plots, themes, and more.
But, as van Es shows, the direction of Shakespeare's work changed in 1594 when he became a partner in the theater company, the Chamberlain's Men. Freelance playwrights didn't own their scripts and had almost no control over how their plays were acted (or by whom). A theater could revise their work at will and any Tom, Dick, or Harry could fill the roles. But that dynamic changed for Shakespeare when he took a share of the company.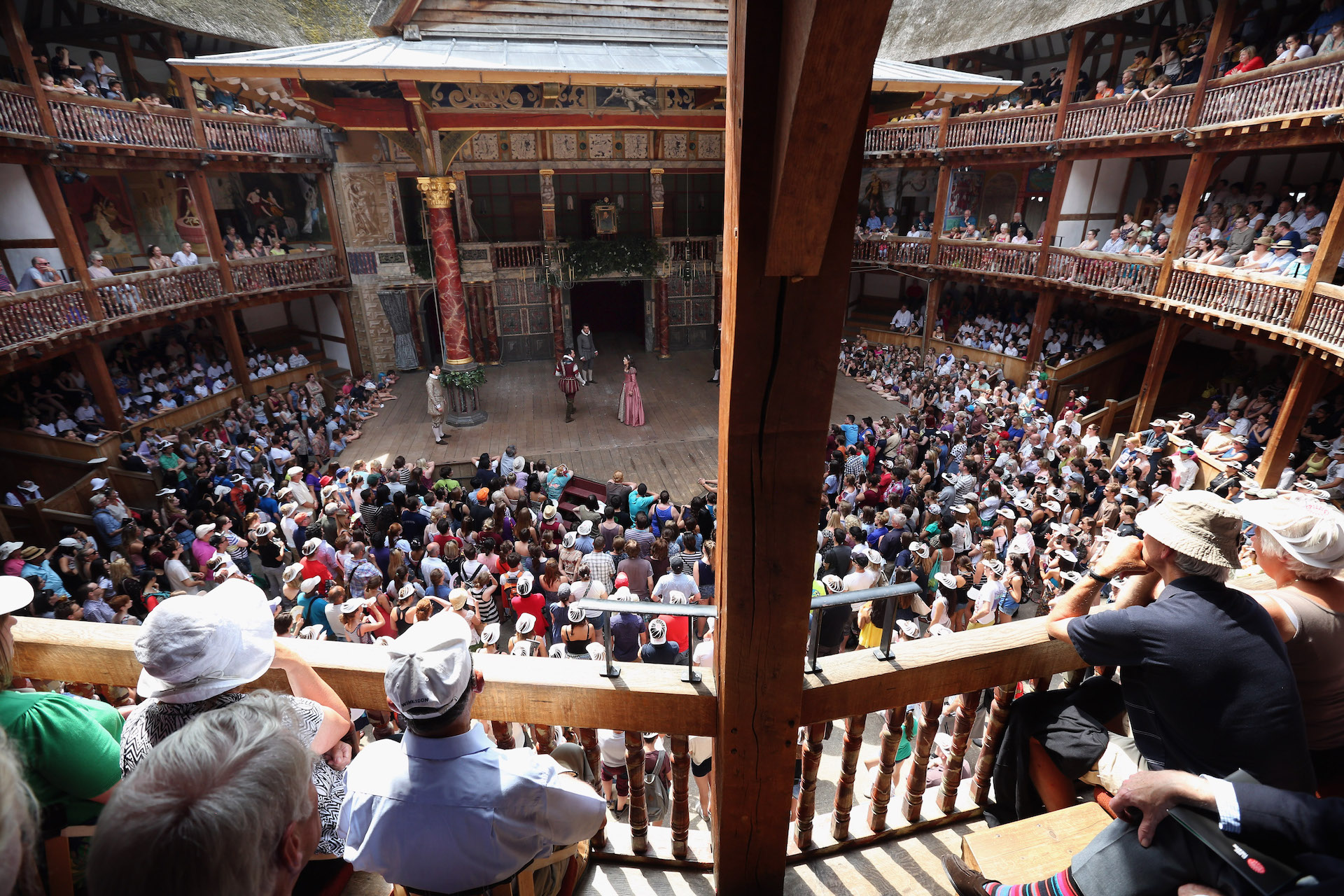 Not only did Shakespeare do more acting himself in these years, but he began writing for the specific talents and even physical characteristics of regulars in the company. His personal relationships with actors such as William Kempe, Robert Armin, and Richard Burbage directly influenced the roles he wrote, how he structured his plays, and even the true-to-life feel of their interactions on stage. More importantly, as van Es shows, his plays are more "relational" in these years. In other words, Shakespeare's friends and coworkers had a direct impact the direction and quality of his output.
The profound influence of Shakespeare's peers on his growth as a writer becomes even clearer when contrasted with the third phase in his career after he stepped away from the theater in 1608. He still wrote, but the vibe of those later plays shifts dramatically; they're less relational and more literary. The reason? He was now socializing more with writers than actors. "Shakespeare simply changed the company he kept," says van Es.
The ultimate point, as van Es argues, is that if Shakespeare had not become a partner in the Chamberlain's Men, his work would have developed much differently. He wouldn't have grown into the writer he did, nor would his work have taken the shape it did.
The lesson here are profound. The plays show us the importance of self-inquiry, as Fitzsimons says. And as van Es demonstrates, our peers play a bigger role than we might guess. For better or worse, the people we work with affect not only our work, but ultimately the people we become.