Get It Today and Claim $127 in Free Bonuses
I can hardly believe it. My new book, Living Forward, coauthored with my longtime friend Daniel Harkavy, is out today. This launch closes a very important circle in my life.
Three years ago Daniel and I met on a Florida beach to get away and dream about this project. By then I'd worked with Daniel's organization, Building Champions, for a decade.
I found their Life Planning process to be hugely beneficial. It's helped me navigate choppy water personally and professionally. In fact, as I explain in the book, it guided me through some of the worst of the Great Recession. Now we wanted to get that message out as far as we possibly could.
Click Here to Get Your Copy Today
I've been writing and speaking about leading and living with intention for years now. So much of what I've learned, tested, and proved is in this book. It's an important part of my life's message.
Daniel, one of the country's most sought-after executive coaches, has shared the Life Planning process with top people at Chick-fil-A, Pfizer, Bank of America, Daimler Trucks North America, Merrill Lynch, and countless other high-profile organizations.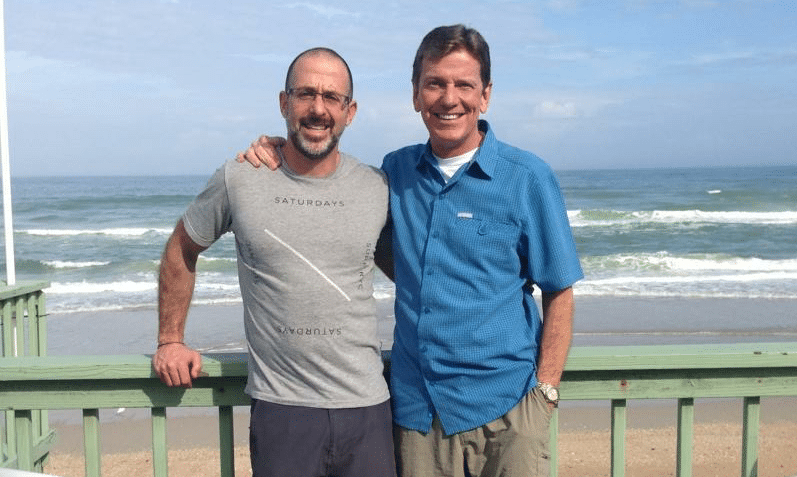 The proven process we lay out in Living Forward has already been endorsed by Tony Robbins, Dave Ramsey, Seth Godin, Andy Stanley, David Allen, Patrick Lencioni, Lysa TerKeurst, and fifty others. And Daniel and I are ready to share it with you.
In Living Forward you'll discover:
How to avoid the confusion, expense, and regrets that so many around us experience.
Why wild success in one area of life can bring so much grief in others—and how to prevent it from happening to you.
A simple system for getting clarity on your priorities and proven method for putting them in place.
A better way to think about work-life balance.
The six benefits of creating a Life Plan and the process you need to get started today.
An Action Plan that can give structure to your hopes and direction to your dreams.
Three ways you can get control of your schedule and get the life you want.
Living Forward presents a step-by-step system to stop drifting, design a Life Plan with the end in mind, and chart a path that will take you there.
Just about any reader can work the process in a single day, but for people that buy in the next twelve days we're including some added bonuses to help you take action and see results immediately:
Our detailed Action Plan, which will guide you through the process with tips, prompts, and actionable suggestions.
Living Forward QuickStart audio training you can use on the go.
Custom Living Forward adult coloring book (we couldn't resist!)
Together these bonuses are worth $127. And they're free if you buy before March 12.
I said at the start that this launch closes an important circle for me. But does more than that. It also opens a new loop on another level, and this one involves you.
We're confident that a Life Plan is exactly the tool you're looking for to stop drifting and get the life you want. Will you join us on this journey?
Click Here to Get Your Copy Today
In what ways have you recently struggled with work-life balance?