My 21-Day Experiment
From the day Steve Jobs first introduced the iPad in 2010, I was hooked—at least in theory. The promise of a small, ultraportable tablet was a dream come true. I saw the potential immediately. Unfortunately, it never worked out for me in practice.
I bought every iPad ever produced (with the exception of the iPad Pro 12″), hoping Apple could finally deliver on its promise. Don't get me wrong: these machines were amazing, especially for consuming media. Whether reading on the Kindle app, catching up on my RSS feeds, or watching videos, the iPad provided a delightful experience.
But I am a content creator. I need a machine for creating content, not just consuming it. That's where the iPad fell short for me—until now.
Apple introduced its new iPad Pro 10.5″ at its WorldWide Developers Conference (WWDC) on June 5, 2017. I watched the demo and—like Charlie Brown hoping that Lucy would not pull the football out from under him—I ordered one.
I got the 256 GB version without built-in cellular. Within two weeks, I returned it to Apple and traded it for the cellular version. It's a no-brainer. For a little bit more, you can have almost continuous access to the Internet without having to futz around with logging into a local network.
The specs are impressive. As you would expect, it is the fastest, thinnest iPad ever. The screen is especially impressive. It sports a 120 Hz refresh rate and is 50 percent brighter than the earlier models.
If you use the Apple Pencil, there is almost zero lag time. I literally forget I'm writing on a screen. It also provides "fast charge support." If you are using the 29W charger (sold separately), it can cut your battery charging time to less than half.
But how does it work in real life—especially for someone who creates content for a living?
Gail and I spent three weeks in Italy this summer. Rather than lug my MacBook Pro around, I decided to take my new iPad Pro and a Smart Keyboard. This was my first time to use my iPad as my primary computer. I thought it would be an interesting experiment.
Without a doubt, it took me a few days to adjust. But here are five things I loved about using the iPad Pro as my primary computer.
1. Plenty of Computing Power
The new iPad Pro is powered by Apple's own A10X processor. It is surprisingly fast—the equal of most laptops. This is especially noticeable when coupled with the iPad's ProMotion display.
Scrolling and animations are buttery-smooth. You'll also experience virtually no lag when using the Apple Pencil. It's almost the same experience as writing on paper—a big improvement from just the last iPad model.
2. Super Light and Thin
My cellular iPad Pro weighs just 1.05 pounds. This is ridiculously light. And it fits nearly anywhere. This may not sound like much, but it is one-third the weight of my MacBook Pro with Touch Bar.
It also doesn't require a large computer bag, because the power supply and accessories are so minimal. In fact, you might not need a separate bag at all. Nevertheless, I bought a beautiful Everki Venue Mini-Messener bag, which is just about the perfect bag ever designed. It is super low profile and the iPad Pro fits in it perfectly. It has room for all the other items I normally carry, including my Full Focus Planner™.
3. Improved Keyboard
I could never type accurately on the iPad's software keyboard. It might be fine for typing a word here and there but didn't work for serious content creation. I was constantly missing the keys. And, of course, there was no tactile feedback. I tried the Smart Keyboard for the iPad Pro 9.7, but it too didn't quite work. It just felt too cramped.
However, the Smart Keyboard for the 10.5″ machine is excellent. The difference in size between the iPad 9.7″ this one may not seem like much, but it makes all the difference in the usability of the keyboard. It feels almost full-size, unlike the one for the 9.7 iPad.
By the way, I also tried the Logitech Slim Combo. On the surface, it seems vastly superior to the Smart Keyboard. It is backlit and has function keys on the top row. It also provides for multiple viewing angles. But in practice, I found it to be too bulky. It actually feels larger than my MacBook Pro.
In fact, it weighs 1.41 lbs.—50 percent more than the iPad Pro itself. The iPad Pro and the keyboard weigh in at 2.46 lbs. Not all that much, but you might as well take a MacBook (2.03 lbs.) or a MacBook Pro (3.02 lbs.).
4. Game-Changing Operating System
Without question, iOS 11 is Apple's biggest iOS upgrade ever. I ran it for almost two months before it was released publicly, so I really got to put it through its paces. It feels much more familiar to people who, like me, work on a desktop Mac almost all day.
You can now select from up to fifteen apps on the new Dock, which is always just a swipe away. It looks—and works—just like the desktop Dock we all know and love.
You can run more than one task on screen. It's called a Workspace. You could do this before, but it was clunky. I could never remember how to do it in iOS 10. The implementation in iOS 11 is much more intuitive. You can even add a third app via Slide Over, though, to be honest, I haven't found much use for this.

You can Command-Tab between open apps just like on your Apple desktop or laptop. You can even Command-Tab between Workspaces. You can also select apps or workspaces with the new Multitasking Switcher, which also displays the control center.

You can manage files using the new Files app. It brings all your files together in one place, including those from Dropbox, Google Drive, and iCloud. Unfortunately, it doesn't yet support Google Team Drives, which our company uses, but I am sure it's only a matter of time before that happens.
5. Mobile Apps on Par with Desktop
It had been a while since I used an iPad for anything more than occasionally consuming media. I was pleasantly surprised that all my favorite desktop apps were available on iOS with power and feature parity.
Whether it's Slack, Mail, Fantastical, FullContact, Ulysses, Workflowy, Nozbe, Day One, or even Facebook, they were a delight to use. In fact, some apps—Day One and Facebook, for example—I like better on the iPad than on the desktop.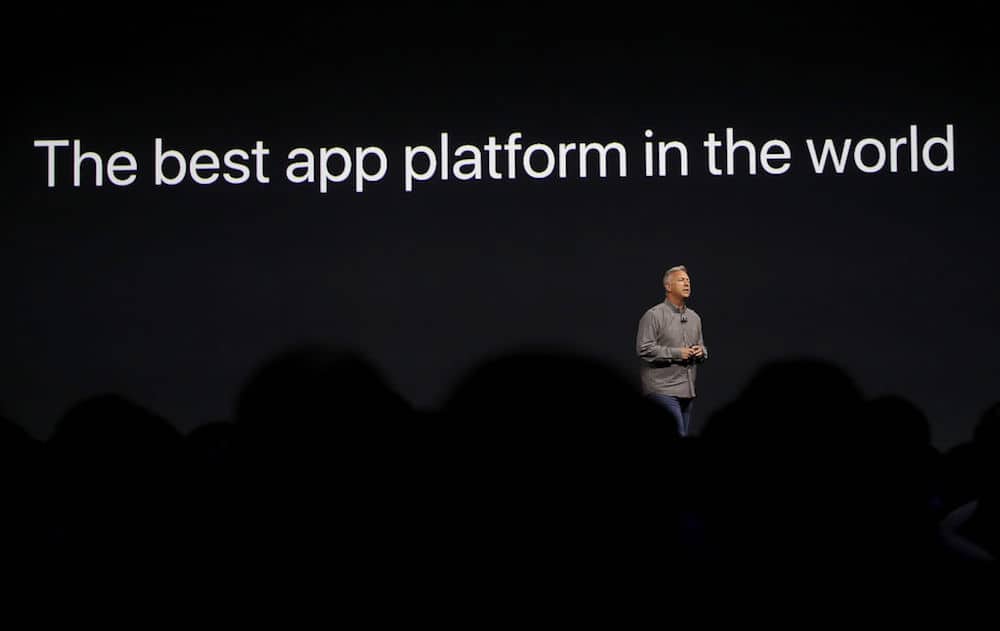 The one noticeable exception is Evernote. The new mobile app is definitely an improvement over the old one, but it has not yet achieved feature parity with its desktop big brother. Most notably, you can't create tables on the iPad app. This is a big frustration for me, as I make heavy use of tables. Also, it doesn't preserve any tag hierarchy you might be using in the desktop version.
What's the Verdict?
Was there anything I didn't like? Well, not really. It exceeded my expectations on nearly all fronts. It's a beautiful machine coupled with an elegant operating system.
Having said that, I don't see myself going "iPad-only" like my friend, Michael Sliwinski. I still plan to use my iMac and MacBook Pro at home. But on the road? Absolutely.
For the work I do, there's no real reason to lug around the extra weight and peripherals associated with a laptop.
Have you ever tried to go "iPad-only"? What did you discover?