When I first became President of Thomas Nelson, I began hosting an event called "Pizza with the Prez." Once a month I invited a different workgroup to have lunch with me—without their supervisor being present.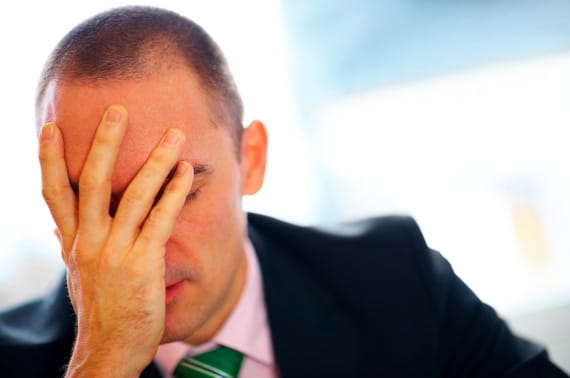 Photo courtesy of ©iStockphoto.com/J-Elgaard
This event provided an opportunity for me to get unfiltered feedback. It was one of my favorite activities. It also proved to be one of the most productive.
It confirmed what I thought was true: The further you move up the chain-of-command, the less likely it is you will get the truth. Information is often filtered, spun, and managed. People either tell you what they want you to know—or think you want to hear.
Some time ago, I read The Last Czar, a biography about the life of Czar Nicholas II, the last emperor of Russia. While his generals were brutally suppressing dissent, they told him civil unrest was the result of foreign influence and assured him his own people loved him.
The Czar didn't have any other source of information. When the Communists took over, he was caught by surprise and forced to abdicate. Sadly, the Bolsheviks eventually executed him and his entire family. It is one of the saddest stories I have ever read.
Though extreme, his story demonstrates the difficulty of getting good information at the top. If you are a leader in any capacity, you must develop a pipeline for unfiltered feedback. "Pizza with the Prez" was one of the ways I did this.
Typically, I had ten to twelve people join me for lunch in the boardroom. After a few "icebreaker questions," I always asked them:
What do you like about Thomas Nelson and want to see us continue?
What do you not like about Thomas Nelson and want to see us stop doing?
Although I only scheduled an hour of time together, it was always a challenge to finish on schedule. I was always amazed at how open people were and how many good ideas they had.
I have also noticed a recurring theme: most people's frustration at work is inflicted by their supervisors.
Don't misunderstand me. These workers loved their colleagues. They loved the company. But they continued to be frustrated by leaders who unwittingly hindered their productivity.
Here are the four most common complaints I heard. See if they ring true in your experience.
Supervisors call too many meetings. Many of them are a waste of time. The issues could easily be handled by e-mail. Even those that should be called last twice as long as is necessary. This is because they don't have a clear idea of what they want to accomplish or a specific agenda to get them there.
Supervisors are often late to their own meetings. Since they called the meeting, the other attendees can't start without them. As a result, they waste a lot of time waiting for the leader to show up. This makes them feel disrespected.
Supervisors don't really understand the work process. They don't appreciate the amount of time it takes to complete certain tasks. Consequently, they sit on—or slow-walk—approvals and bog down the whole process. By the time the worker gets a response, they are in crisis mode. If a deadline is missed, they get blamed. This creates a lot of unnecessary stress on everyone.
Supervisors are not responsive. They don't answer their e-mails. They don't return their voice mail messages. Workers often feel like they are sending e-mails into a black hole. By the time the manager does respond, the issue is resolved or it has escalated to a new level of urgency. Why can't they just respond more quickly?
More than likely, you are not guilty of these behaviors. But, if you are, I hope you'll take a moment and try to see how frustrating this can be to your teammates. You may not be able to change your boss, but you can change yourself and provide a better environment for the people you are leading.
Question: What other ways do you see supervisors frustrate their employees? You can leave a comment by
clicking here
.