Join the Full Focus Planner™ Think Tank
There are 4 quick steps to joining our private Facebook Group:
1. Enter your Facebook Name (as it's listed on Facebook so we can verify your eligibility) on the form on the bottom of this page. The email address you used to purchase the planner is already filled in for you and cannot be changed.
2. After submitting the form, you'll be taken to the Facebook page.
3. Once on the Facebook page, find the green button that says "Join Group" and click it. (See image below)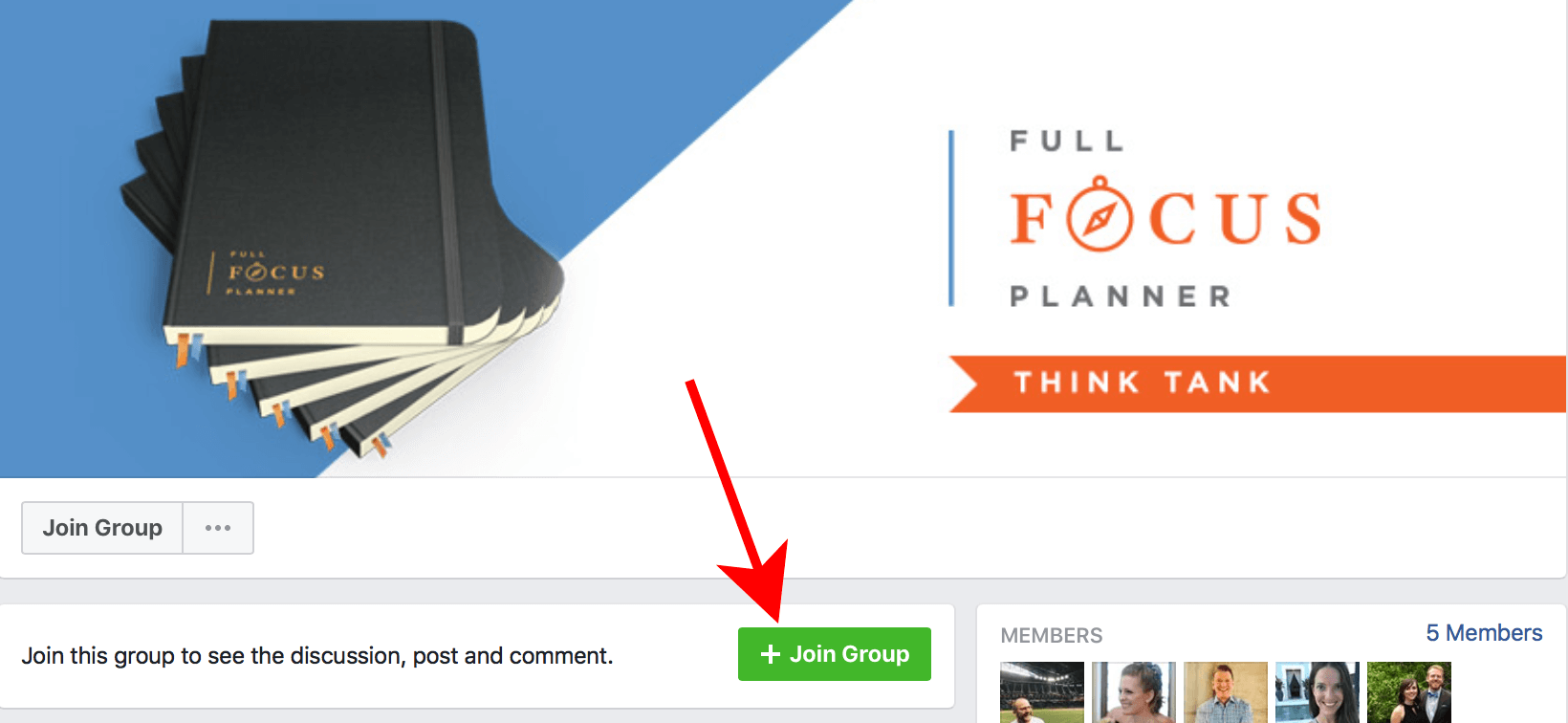 4. Please be patient. This process is not instant. It requires manual approval and may take up to two business days.
[facebookgroup]
PS: If you don't know what your first and last name on Facebook is, you can find it in your settings here.