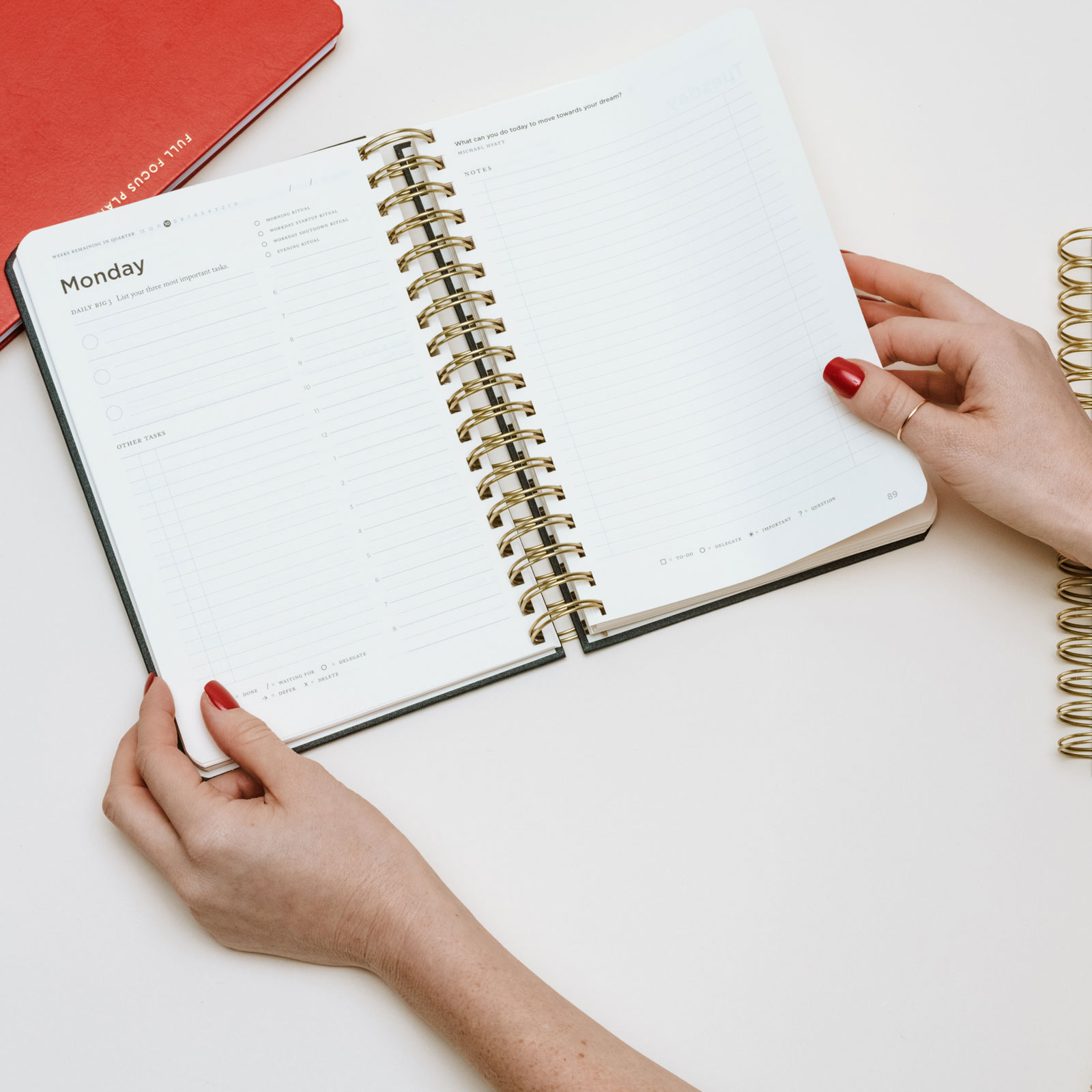 Ready to hit refresh on your daily productivity?
The Full Focus Store is bursting with new products designed to help you work smarter, not harder. Based on our science-backed Full Focus System, each tool equips you to eliminate overwhelm, tame your to-do list, and achieve your most ambitious goals.
These new releases are a sure-fire remedy to any achievement slump. Keep scrolling to find new Full Focus Planners in more colors and styles than ever before.