To change colors within the Bold line or Classic line, and at least 5 business days before your next scheduled shipment, you must:
Step 1: Log into your customer portal. Create an account here if you haven't done so already.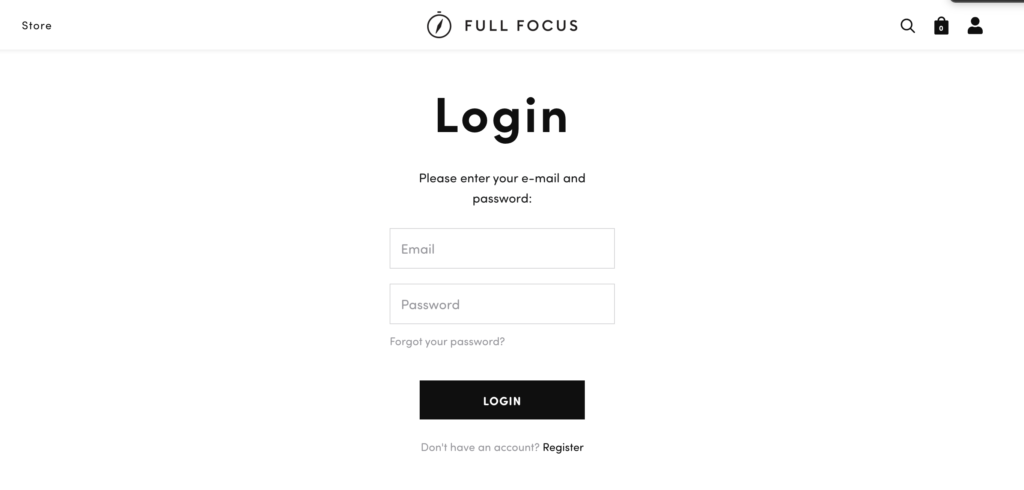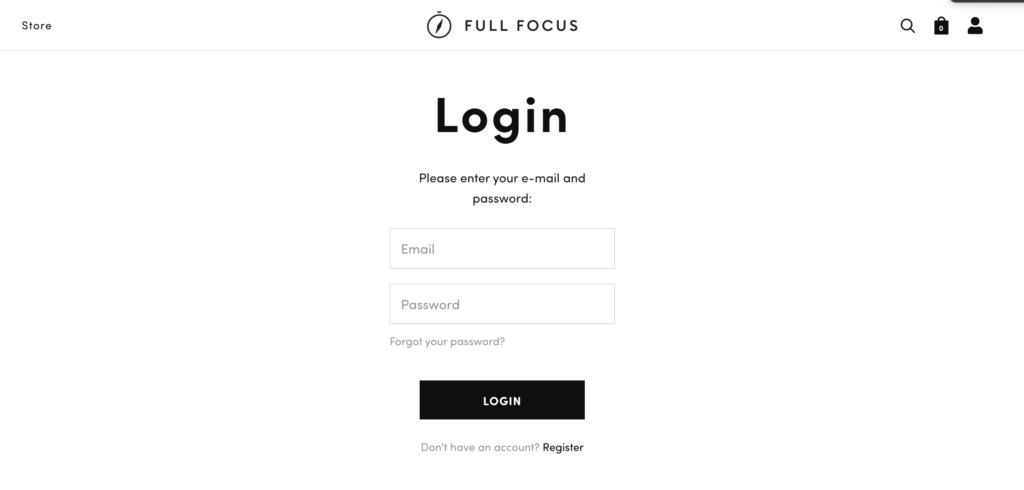 Step 2: Once logged in, click 'Manage your subscriptions.'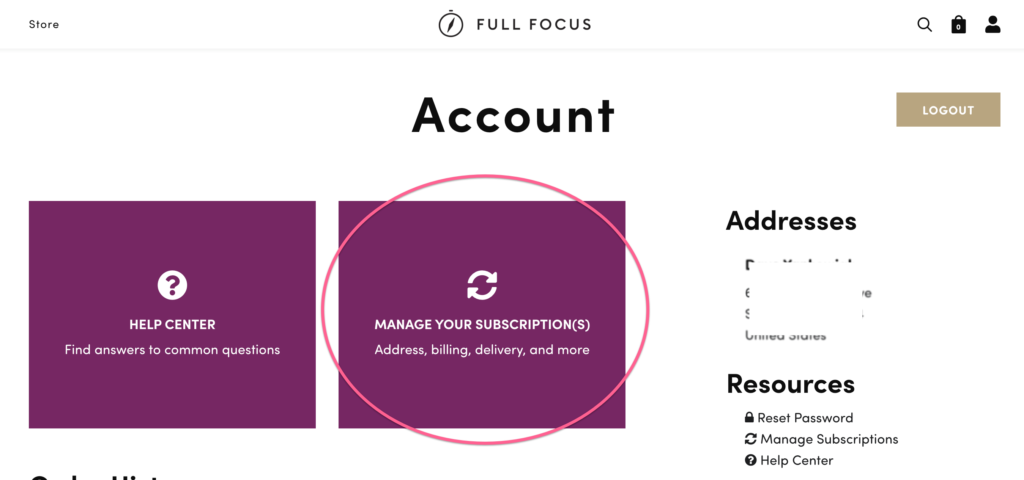 Step 3: Next, click 'Edit' next to the subscription you'd like to change.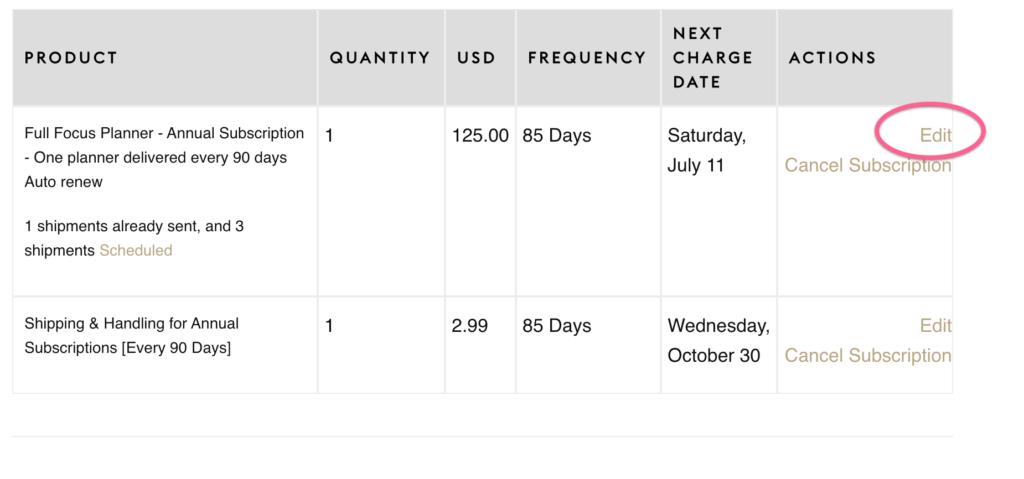 Step 4: Under your subscription, click 'Change Product Color,' select your new color and save. If you're not seeing the option to change colors, this means you're an Original Full Focus Planner subscriber. In order to change your subscription from Original (Gray) to our Classic line (Gray, Navy, or Oatmeal), please visit fullfocusplanner.com/support and click on "Change Planner Lines."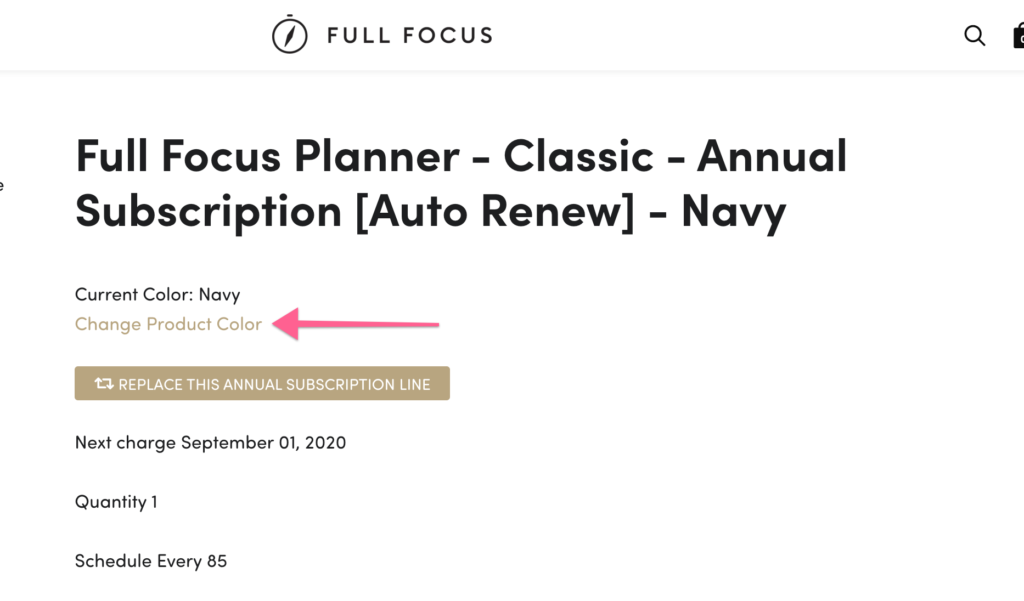 Once changed, this will change all future shipments including their renewal.
Please note: when you change your color variant, your future renewal price resets to the current price shown in the Full Focus Store website.